MANAGED FIRST AID KITS
Complete First Aid Supplies offer a range of services to help ensure your first aid needs are always met.
Assessment, advice & recommendations
Supply replenishing & kit restocking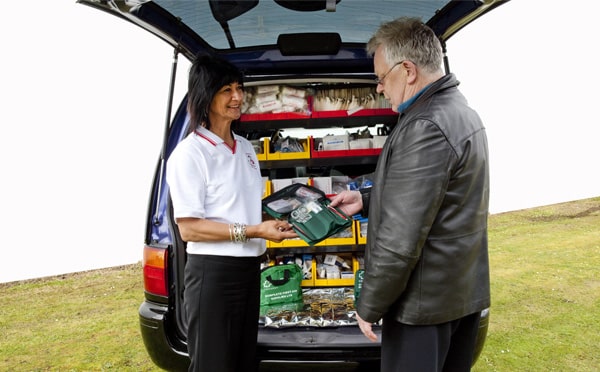 What sets Complete First Aid Supplies apart from other First Aid Kit suppliers is that we not only provide first aid kits, but we maintain them too!
Experience the convenience of our comprehensive 'Kit Maintenance' service, offering regular on-site servicing to ensure your workplace is always equipped to handle medical emergencies. We restock, replenish, maintain, manage, and replace used stock, guaranteeing that your business, community group, or organisation maintains WorkSafe NZ compliance and has immediate access to essential first aid supplies and safety equipment, prioritizing your employees' safety at ALL times.
Importance of Maintaining your First Aid Kit
First Aid kits can save lives and drastically minimise the effect of an injury – but not if they are empty or have expired items in them.
Maintaining and restocking a workplace first aid kit is essential to ensure the safety and well-being of employees. 
Regular maintenance involves inspecting your first aid kit for expired items, replacing any used or damaged supplies, and ensuring that it remains easily accessible to all personnel. This proactive approach ensures that the first aid kit is always ready for unforeseen emergencies, allowing for swift response and potentially saving lives. 
Regular checks and maintenance should be a standard practice in every workplace to guarantee the effectiveness of the first aid kit when it's needed most. This task can indeed consume valuable time, which is why we offer our professional 'Kit Management' service to assist you efficiently and effectively.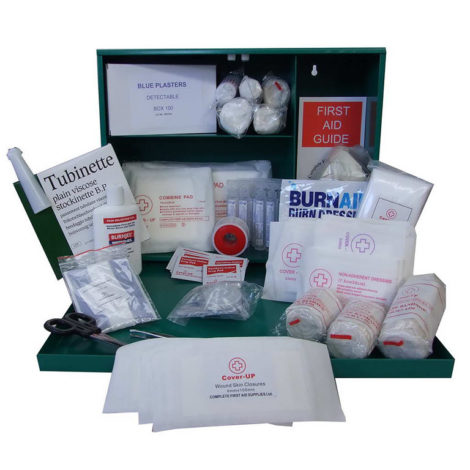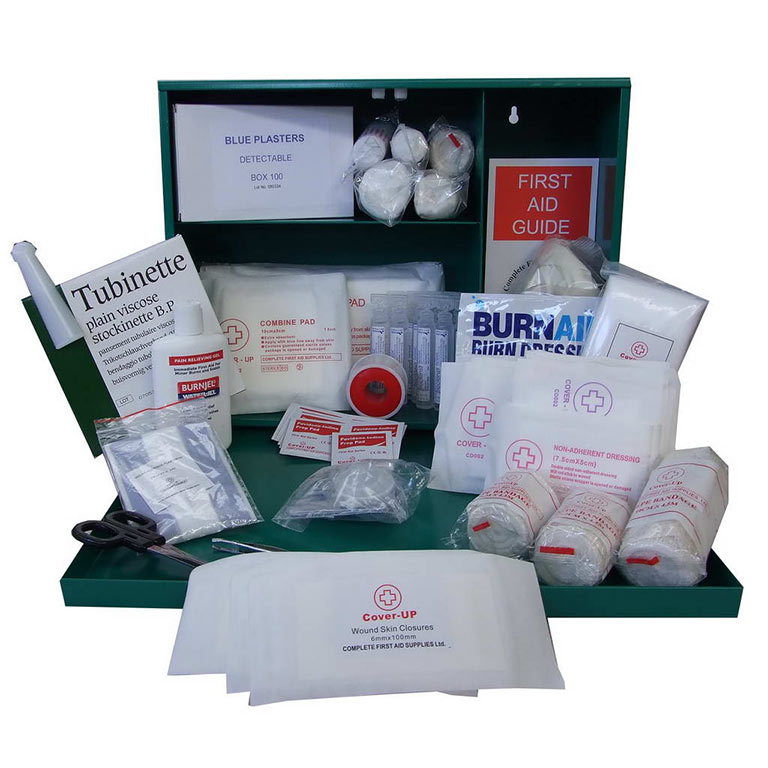 First aid kits that are not stocked appropriately or have expired and/or deteriorated products in them

We make it easy so you can always be first aid ready!
1

Onsite assessment
2

Restock
3

Clean
We offer servicing at regular 1, 2, 3 or 6 month intervals, dependant on the need and requirements of each individual organisation and/or workplace. At each service a fully trained Complete First Aid Supplies team member will visit you at a time that suits, to clean and restock all your kits to your specified contents list, including your vehicle kits.
If at any time there has been an injury and items have been depleted, just contact our office and we will come out and replenish your first aid kit as soon as possible, at no extra charge.
We offer our 'Kit Maintenance' service from Northland to Waikato and operate a 'Kit Exchange Programme' service for any customers outside of those areas.
Tips for ensuring your first aid kit is effective